Water pump pliers are hand tools used for plumbing work mainly for water pipe work. It has a multi-step opening that can be adjusted at different levels. This article explains how to make convenient use of this hand tool to improve the efficiency of work.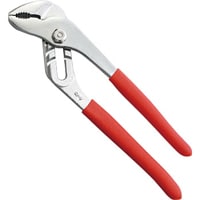 Uses of water pump pliers
Pliers are used to grab and turn objects. Water pump pliers are specialized pliers used for plumbing work. In addition to water pipe work, water pump pliers are also used for gas pipe work and electrical work, and can be used at work sites that require a wide mouth opening.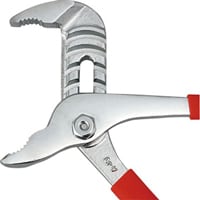 In electrical work, they are used for tightening lock nuts and couplings, but they can also be used for clamping electric wires in the same way as regular pliers. Compared to ordinary pliers, the handle is longer, making it easier to apply force when working. In addition, the slanted tip makes them good at gripping objects even at sites that are difficult to work on, such as walls and floors.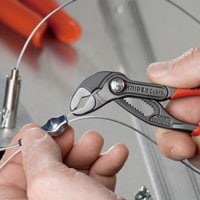 The mouth opening can be widened to several levels instead of two. They are also available with springs, with screwdrivers, or with grooves. Grooved water pump pliers have a stronger grip and are useful for gas, water, and other plumbing work.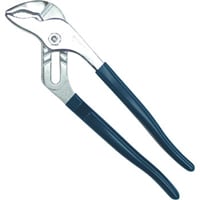 How to use water pump pliers
When the joint is not sliding, the tip will not open completely. Slide the joint to grip water or gas pipes. First, open the handle to the left or right. Then slide the joint and finally close the handle.
Common water pump pliers can be adjusted to five levels. Make sure that the angle is appropriate for the size of the pipe. If the mouth opening is too narrow, it will not be able to grasp the pipe firmly and it will become unstable.
Convenient use of water pump pliers
Water pump pliers can be used not only on the work sites, but also in different situations as well . Use water pump pliers for bottles with lids that are tightly closed and cannot be opened with bare hands. Tapping the lid or heating the bottle with hot water are well-known methods of opening bottles, but this may damage the container. With water pump pliers, the lid can be easily opened. Having one will enable you to perform various tasks with ease.
They are also useful for car maintenance. The unique angle of the water pump pliers makes it possible to firmly grip bolts in places that are difficult to turn with a regular wrench.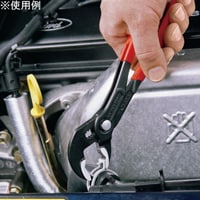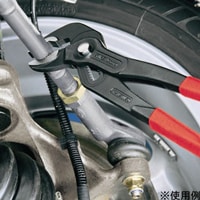 Summary
Water pump pliers are useful not only for doing plumbing work, but also gas pipe work and electrical work. Since they have a wider mouth opening than regular pliers, they are convenient to use when working with large pipes. The usage is the same as ordinary pliers, but it is important to remember the method of sliding the joint, which is unique to water pump pliers.